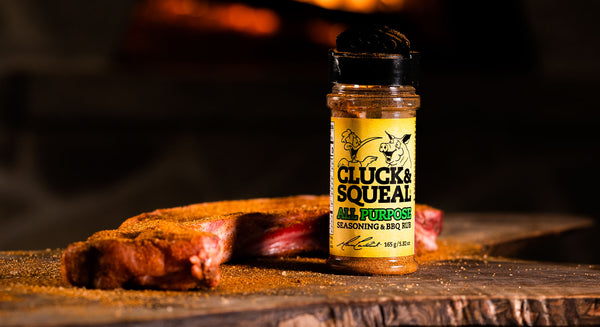 The Original, Award Winning All Purpose
The All Purpose Seasoning and BBQ Rub is relied upon by world-renowned chefs and pit master's from across North America and the world. Famous on chicken and pork, it can also be used on steak, seafood and fish, or to bring some savory herbal richness to vegetables and soups.
The Original Cluck & Squeal Seasonings and BBQ Rubs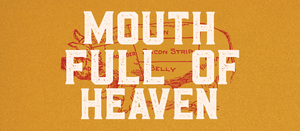 The World's Most Versatile International Seasonings & BBQ Rubs
Cluck & Squeal seasonings and bbq rubs are complex, flavourful recipes created for easy, everyday use. The Cluck & Squeal line-up can bring a meal to life, and make it memorable, at any dinner table in the world. 
Learn more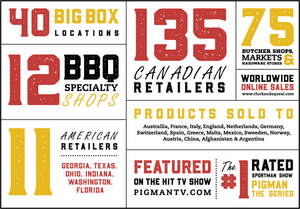 Recognized Globally
Wherever Cluck & Squeal goes it is loved, it has been recognized globally for it's unique blend of flavours making it a truly international spice blend.
FIND A RETAILER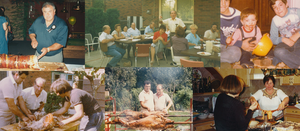 Food, Family & Memories
We all have powerful memories of being cooked for by our parents and grandparents. As we get older, we recognize cooking as an act of love, and we come to appreciate how flavour is a memory that runs deep.
Learn more
Hi all just a note to say how good I find these rubs , I have used rubs from all over, I first purchased Cluck & Squeal in 2013 and my family and I still use them all the time. They are the best seasonings and rubs we've ever had. Trust me I like to eat and know flavour!
Edward. H
Tried the Himalayan Seasoned salt from Cluck & Squeal on a whole salmon. Rubbed a little olive oil on it, stuffed with dill and lemon and then dusted it with the seasoned salt. Put it in foil and cooked it on the grill. Amazing! Everyone at the table was impressed.
Aaron K.
Wide range of seasonings for any need and Marc Cardinali really understands his flavour profiles and how they match up with certain meats! Strongly suggest!!
Marc L.
Cluck & Squeal Youtube Channel!
Visit often for new recipes, education and content.